Damp Grass and Canvas
Autumn's my favourite time of year in Melbourne.
The old Greek lady around the corner grumbles about the mountain of leaves in her front garden, but I love the crisp blue sky – and the promise of sleeping without the whoosh of aircon.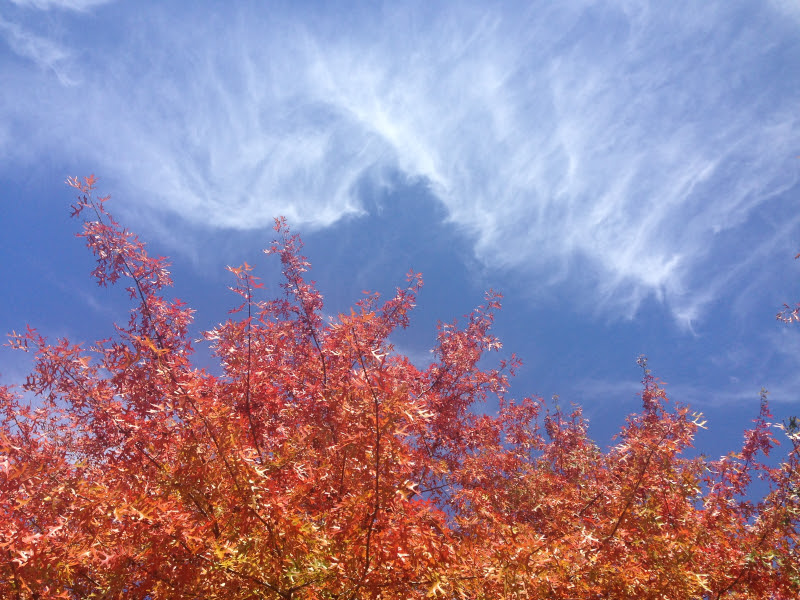 Easter holidays bring back memories of Dad roping our tent and camping gear onto the trailer. It didn't seem a big deal, but it must have taken our parents days of planning – the food and sleeping bags, stretchers and plastic plates to eat off.
Looking back, I was profoundly ungrateful. Sandwiched between my older brother, Jim, and sister, Mary, on the back seat of our Ford Zephyr 6, I started to feel carsick before we reached the corner of our street.
Many of the roads that snaked across New Zealand's North Island were unsealed back then. They'd been specifically designed to make a child throw up – or at least think about it.
There were always added dramas – a flat tyre or a renegade wheel flying off the trailer. On one occasion, the entire trailer detached itself and rattled back down a hill in a cloud of dust.
I used to wonder why our parents bothered with camping when it put them on edge and in such bad moods.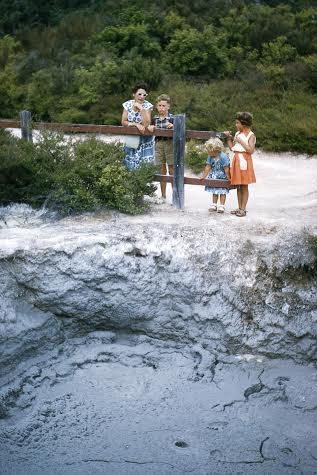 Still, I was willing to put up with six hours or more of fidgeting and elbowing on the back seat if we were going to Rotorua. As a family of wallowers, we loved the region's hot thermal pools. Boiling mud, steaming geysers and the all-encompassing aroma of rotten eggs were added extras.
Once we arrived at the camping site, the tent miraculously put itself up – though the process seemed to require a lot of swearing from Dad. Stretchers would be assembled, and after much argument, placed in stratetic postitions inside darkened bowels of the tent.
Deck chairs would be assembled while Mum, who would've preferred being centre stage at La Scala opera house, would trot off in her pearls to the communal kitchen.
Proust had his madelines, but I have the smell of damp grass and canvas to take me right back to childhood. And the sound of rain pelting down on cloth. It always rained.
Today would have been Jim's birthday. He died last year after a prolonged battle with oesophogeal cancer. I lit a candle for him this morning. He felt suddenly nearby. It was as if he'd just pitched his tent in the site next door.